Events for February 23, 2020
Events Search and Views Navigation
Ongoing
The Kingston Archery Club is pleased to provide a winter session of archery lessons for people ages 8 and up starting on January 11, 2020. Beginner classes are available at 1 and 2PM, and intermediate classes are at 3PM. No experience is necessary, coaches are certified, and all basic equipment is provided.
Find out more »
Make your health the priority this New Year! This program is a straightforward, how-to guide for helping you optimize your health, based on the pillars of Lifestyle Medicine. Implement strategies for stress reduction, more energy, better sleep and healthy eating habits. Achieve your personal goals without breaking the bank! ? Offered in partnership with Michelle Deschenes of Ace Nutrition and Kathleen Pratt, RSW, MSW. ? Register online at St. Lawrence College Continuing Education
Find out more »
Local artist, Alexandra Creighton, has arranged a fundraiser to honour her late grandmother, Audrey Creighton who past from breast cancer in March of 2017. The funds are being raised through the sales of Alexandra's original works of art. DATES: Feb. 5th - Feb. 28th, weekdays only. LOCATION: Canadian Cancer Society, 496 Days Rd. HOURS: 9:30 AM to 4:30 PM 40% of your purchase goes directly to the Canadian Cancer Society. This is an excellent gift option that will last forever. All the pieces have been locally and ethically made and can even be passed down to other generations! This year's […]
Find out more »
1:00 pm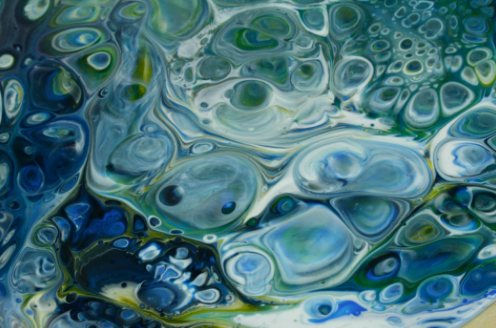 Liquid Glass: A Pouring Medium Workshop FEB 23 $50.00 DATE: Sunday, February 23, 2020 1-3pm ?INSTRUCTOR: Claudia Zilstra One of our most talked about workshops is back! We've added a new Liquid Glass sessions. Join us for an evening of exploring acrylic pouring techniques using Tri-Art's Liquid Glass paint colours. This workshop includes all materials. Fun for everyone! Bring your friends! Come play with Tri-Art's most popular medium and line of colours. Liquid Glass is a pouring medium that produces transparent to opaque fluid pools of glossy colour. Go with the flow, create sensuous and luminous paintings. Make and take […]
Find out more »
Put on your best Princess or party dress and join the Snow Queen & the Ice Princess for a Royal Tea Party. Princesses & Princes $10 Accompanying adult $5 (no tea plate) Due to limited seating, reservations and pre-payment in advance by contacting shebashaven@kingston.net All proceeds to Sheba's Haven Rescue for palliative care dogs.
Find out more »
+ Export Events