What's happening at Kingston Mills Locks?
Over the holidays I drove through Kingston Mills a few times. I was surprised to see so much work going on over these cold months.
I decided that if I was curious, surely others out there are, too, so I looked into it.
Parks Canada has invested $3 billion to update historic sites, parks, and conservation areas across Canada (Source: https://www.pc.gc.ca/en/lhn-nhs/on/rideau/visit/infrastructure). These updates began in 2016 and are projected to be complete in 2020.
If you'll remember, from September 2016 to July 2017, Kingston Mills Road was closed to through traffic. This closure allowed Parks Canada to replace the fixed, single lane bridge, and update the swing bridge, which opens to allow boat traffic through the lock system.
You can visit the Rideau Canal website to read more about the projects that have been completed thus far at the Kingston Mills locking station (Visit the "Check out our latest infrastructure updates" link).
The work currently being done looks like an enormous job, based on what I saw driving by. Right now, they are working at the top of the locks, with a crane and tons of other equipment. The parking lot for visitors to access the park is full of work vehicles, as well as skids of propane tanks and other gear. It's actually quite impressive to see.
This stage of work is masonry. The work began in November 2018 and will be done during the off season over three years. "Work includes stone replacement and repair, as well as repointing and grouting being undertaken on the wing walls, monoliths and within the lock itself," Parks Canada said (Source: https://www.pc.gc.ca/en/lhn-nhs/on/rideau/visit/infrastructure/kingston/ecluses-kingston-mills-lock). While I don't know much about masonry, I'm amazed they can do this over the cold winter months.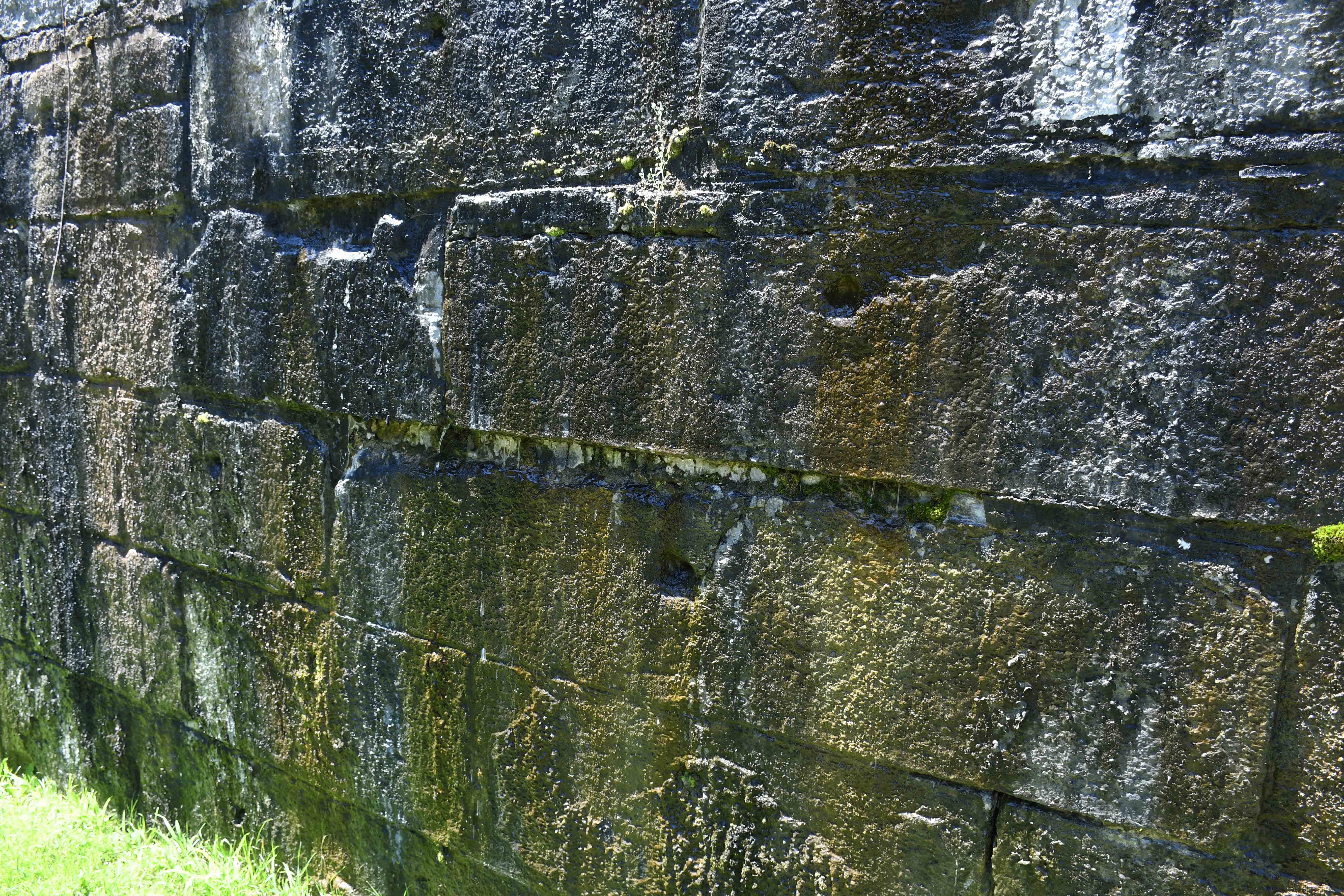 The Rideau Canada lock system is an amazing feat of engineering. Construction of this system began in 1826. Colonel John By started construction in Ottawa, and the work was complete in 1831. All the work to make this natural waterway passable to large boats was done by hand, or with pack animals (Read more about the history of the Rideau Canal Waterway).  Growing up in Smiths Falls, it was a large part of my education. I am still fascinated by the amount of work and sheer manpower that went into the construction of the locking systems, and its continual upkeep.
As a family, we often visit the Kingston Mills Locks over the warmer season. It's a beautiful place for a walk, or a picnic! I'm very glad to see that necessary rehabilitation is being done to the lock system as a whole. The Rideau Canal Lock System is an amazing feat of engineering, and I hope we can preserve it for generations to come.
Jessica is a busy working mom who enjoys writing, editing, and photography. She loves raising her family here in Kingston and tries hard to enjoy all Kingston has to offer.  You can find more of her writing on her blog A Modern Mom's Life, and see what she gets up to with her family on Facebook, Twitter and Instagram!