2023 Kingston Canadian Film Festival ready to welcome audiences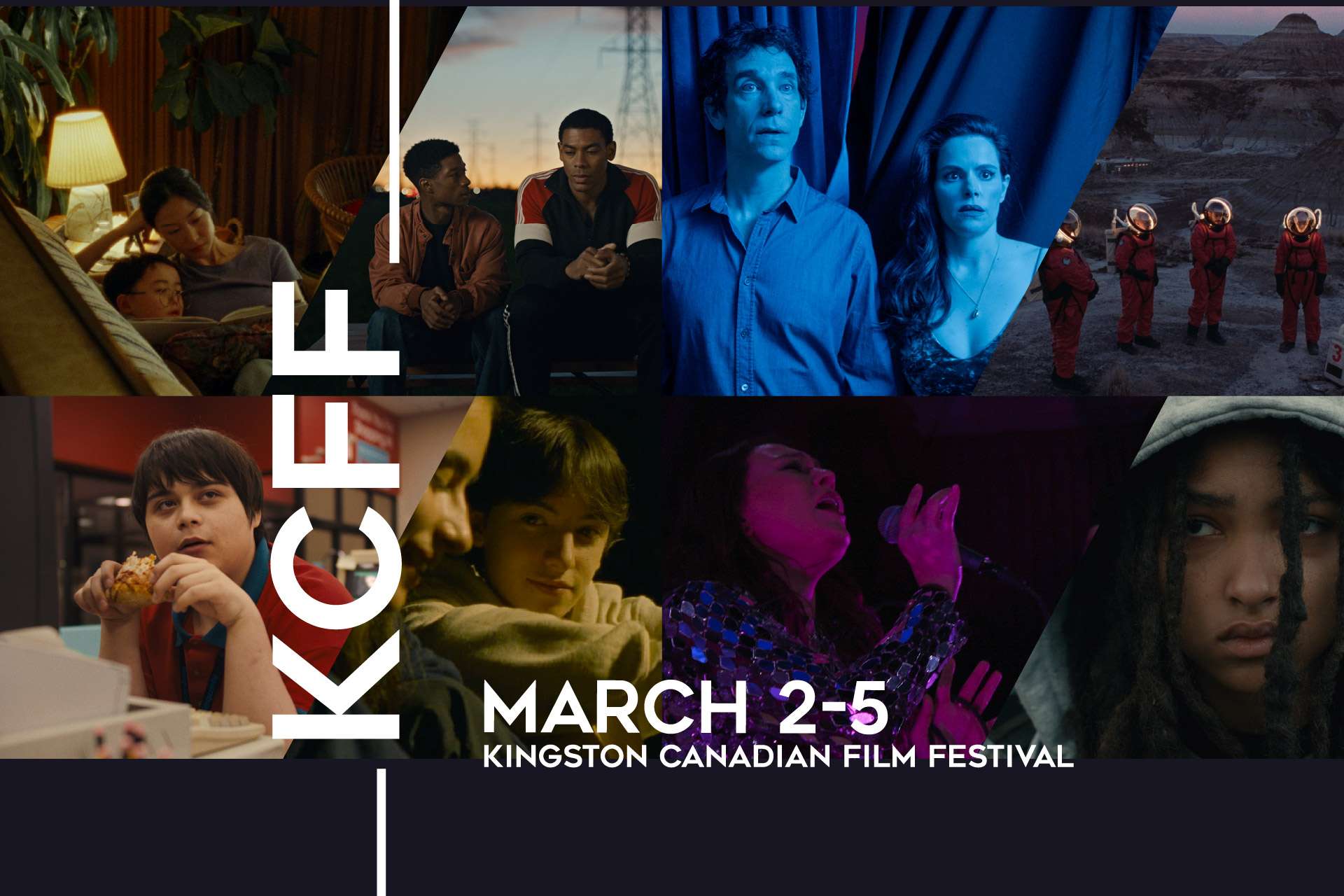 The Kingston Canadian Film Festival (KCFF), the largest stand-alone showcase of Canadian cinema, is back to a fully in-person format for the first time in three years, as the 2023 event officially gets underway on Thursday, Mar. 2, with an opening night screening of Riceboy Sleeps, followed by three jam-packed days of films, workshops, and other special events.
"It's super exciting! Last year we had six [in-person] screenings, so we've probably quadrupled the number of guests coming to town [this year]," said Marta McDonald, the festival's Logistics Manager. After the 2020 edition of KCFF was shut down on its second day due to the emergence of the COVID-19 pandemic, organizers shifted to an entirely virtual festival in 2021. Then, 2022 saw a limited return to in-person programming as staff put together a hybrid festival for the first time.
"This year, we have [around] 54 screenings… so that's a large leap from the six that we did last year," McDonald expressed. "We've got a bigger team, we've got all of our volunteers back, all of our students back. It's nice to have fleshed out the big group again."
As McDonald noted, the Kingston Canadian Film festival had been growing steadily in the years leading up to 2020, meaning organizers had to work even harder during the shutdown to ensure the event remained on people's radars. "We had such momentum going into 2020, and so I think we're kind of seeing that slowly come back. We've got a few sold-out screenings already, which is super exciting, but lots of opportunities to still see a ton of really great movies."
This year's lineup includes a wide range of new Canadian films, almost all of which are playing in Kingston for the very first time this weekend. Things officially get underway on Thursday night with a screening of Anthony Shim's Riceboy Sleeps, at 7:00 p.m. at The Isabel Bader Centre for the Performing Arts (39 King Street West). The film, which tells the story of a young Korean family who emigrates to Canada in the 1990s, was recently nominated for best picture at the Canadian Screen Awards.
In fact, this year's edition of KCFF features a total of four best-picture nominees. One of the nominated films being screened at this year's festival, ahead of a wider release later this spring, is Clement Virgo's Brother, adapted from David Chariandy's award-winning novel of the same name. Brother plays on Saturday, Mar. 3, at 10:00 a.m., and Sunday, Mar. 4, at 4:00 p.m., with both showings set for The Screening Room (120 Princess Street).
This weekend, festival attendees can also catch a glimpse of some of Kingston's emerging cinematic talent, as organizers have lined up a number of films made by local artists. Among the homegrown selections in this year's festival are Den Mother Crimson, Sweat, and Verona, all of which were shot in the Kingston area and feature a number of local artists.
Den Mother Crimson is also the first film by the new local production company Branded to Film, with Tragically Hip members Gord Sinclair and Paul Langlois among the company's investors. The film will have its debut screening on Friday, Mar. 3, 2023, at 7:30 p.m. in the Regina Rosen Auditorium of the Grand Theatre (218 Princess Street).
Local talent will also be on full display during the Slaight Music Video Showcase on Saturday evening, featuring 11 locally-produced music videos by Kingston area musicians and bands. This is the second edition of the music video initiative, which aims to connect Kingston's film and music industries. The Slaight Music Video Showcase is scheduled for 7:30 p.m. on March 4 in the Regina Rosen Auditorium of the Grand Theatre.
Sunday evening, meanwhile, will see the premier of several short films made by local artists. The Local Shorts program is an annual fixture at the festival; this year's event features nine different films, with the screening set for March 4, at 4:00 p.m. at the Baby Grand inside the Grand Theatre.
As for what she's most looking forward to seeing, McDonald said she's excited about the films playing in the Regina Rosen Auditorium at the Grand Theatre, a first for the festival in 2023. "I think it will be a totally different energy, having that many people in a room to watch a film in Kingston… We're focussing specifically on locally-connected productions for the things that are going on in the Regina Rosen. So, I think just seeing the work of Kingston on the Grand stage on-screen is going to be really exciting."
While this year's lineup includes dozens of films, organizers have also put together some special events, including receptions, workshops, and musical performances. Anyone with a ticket to the opening screening of Riceboy Sleeps is invited to the opening night reception at the Tir Nan Og at 9:30 p.m. on March 2.
Stand-up comedian, and Kids in the Hall alumnus, Kevin McDonald will perform twice during the festival, with shows set for March 3 at 9:30 p.m. and March 4 at 4:30 p.m., both at the Broom Factory (305 Rideau Street). A number of free concerts are also scheduled for the first three evenings of the festival, with local bands set to perform nightly at The Toucan, beginning at 10:30 p.m.
The 2023 Kingston Canadian Film Festival concludes with the annual Awards Reception in the Davies Lounge at the Grand Theatre. A number of different juried prizes are up for grabs this year, including best Canadian short, best local short, best youth short, and the Douglas J. Falconer Award of Excellence. In addition, festival attendees can vote for their favourite film to win the 2023 People's Choice Award.
With a number of screenings already sold out, interested festival goers are encouraged to visit www.kingcanfilmfest.com for more information. "You can go basically to any film and it will give you the option to buy tickets [through] TicketScene. That's where all of our tickets are available for purchase, with the exception of those three screenings in the Regina Rosen Auditorium, which are sold through the Grand Theatre," said McDonald.
The majority of screenings and special events take place in the downtown core, with The Screening Room hosting most films, while the Grand Theatre features showings in the Baby Grand and the Regina Rosen Auditorium. A complete listing of all films and other events can be found on the festival's website.