Princess Street Promenade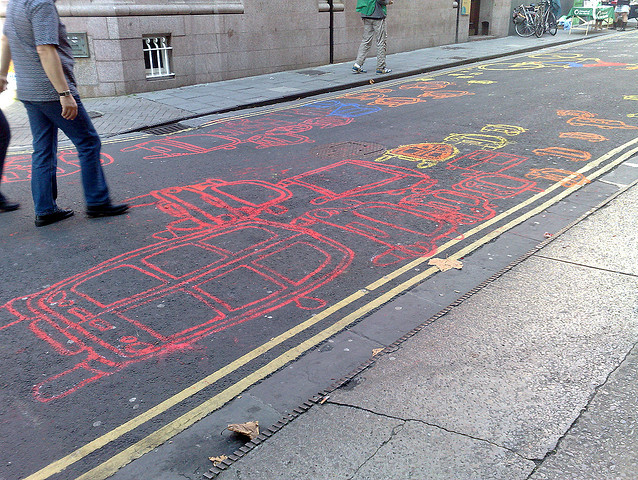 Tomorrow's the big day!  The Second Annual Princess Street Promenade will take over downtown Kingston from 10am-6pm.  For one day, Princess Street, from Division to Ontario, will be a pedestrian only zone.  Stores and restaurants will open their doors and and move out to the street with special events including music, bouncy castles, climbing walls and caricature artists, to name a few.
The Promenade began last year as an experiment to see if we could sustain such an event.  Looking at the 1,233 RSVPs currently on the Facebook event page, it's safe to say that Kingston has replied with a resounding "yes!"  Many have expressed their desire to see something like this happen more often during the summer months and this is an excellent start to seeing that through.
A few new things have been added to this year's event.  The street closure has been expanded to side streets along Princess from Clergy to King.  Division, Barrie, Bagot and Ontario will remain open to vehicular traffic.  Don't bother trying to drive downtown though, Kingston Transit is generously providing free rides to and from the event.  In addition to that, extra bike corrals will be set up at Division for those who want to cycle in.
The Promenade isn't exclusive to downtown shops and restaurants; many Kingston businesses will take up residence on Princess Street including CFRC, the YMCA, the United Way, Kingston Writers Fest, Taoist Tai Chi, Cycle Kingston and Kingston Fire and Rescue to name a few.  You can see a full list of participants and where to find them on this handy map.
This is a great event for Kingston, one I think a lot of us would like to see continue.  Not only does it support local business but it promotes an active lifestyle and a friendly place to live.  I hope to see all of our Kingstonist readers out there!  And buskers, just FYI, you can busk within the Promenade, as long as you have a proper license.  Keep an eye out for a certain brunette fiddler!
TGIF everyone!
Special thanks to NickPiggott for today's photo.