POLL: What is your favourite Kingston business of the past?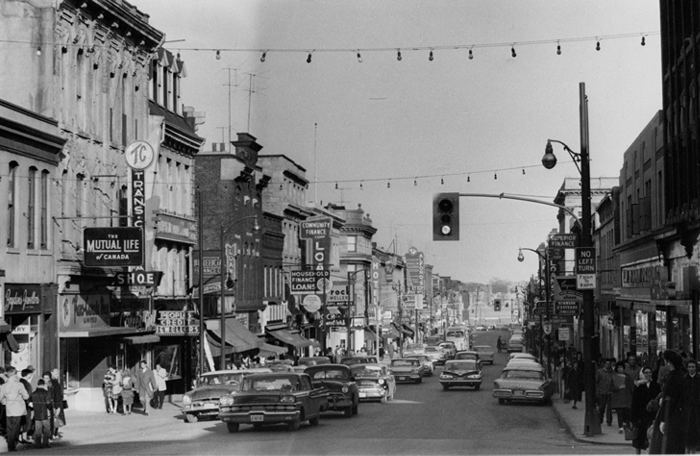 Whether it's old restaurants, drive-in movie theatres, department stores, or rec centres, any townie of a certain vintage loves to wax nostalgic about shops, eateries, and watering holes of the past. Maybe you're staring at a vacant lot, trying to remember what used to be there 20 years ago, or you're looking at a new business downtown and reminiscing about when it used to have a neon sign hanging over the street in the 60s. And thanks in part to Facebook pages like Vintage Kingston and Kingston – History of Bands, Kingstonians on social media are not lacking for nostalgia.
With all that in mind, we here at Kingstonist have decided to have a little fun thinking about some of Kingston's past businesses. We're keeping restaurants, cafes, and bars in one category, and everything in another. This list is NOT meant to be exhaustive by any means, so please don't get mad if we missed something, just add it to the comments!  We've excluded chains, any business that is still fundamentally the same, relocated, or renamed, and things like offices and professional services. Also, our apologies to places like The Brooklyn and Leading Edge Hobbies – the business should have closed at least a few years ago to qualify for the poll. 
Loading ...
Loading ...