#ygkChallenge: Cozy Up to Feb Fest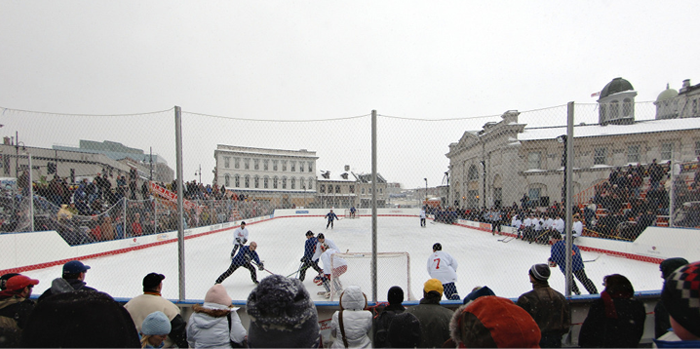 The #ygkchallenge is an ongoing series where we dare you to be different, resolve to be better, and or do something awesome in support of our beloved community. Each week, Kingstonist establishes a new, ambitious or quirky goal, encouraging you to step out of your comfort zone and do something great, and hopefully a little out of the ordinary. By taking part in this community-wide initiative, we hope to make Kingston (and the world) a slightly better place to live, work and play.
This week's #ygkchallenge encourages you to:
Cozy Up to Feb Fest. Lately, Kingston has been pummeled by Old Man Winter, which is kind of good news for the organizers of this year's Feb Fest. While the rest of us are quickly running out of places to store all this snow, Feb Fest has more than enough of the white stuff to make this year's ice slides, snow sculptures and snow maze.  While the forecast for this coming weekend is calling for just a bit more snow, it's also expected to be slightly less chilly out, which is all the more reason why you should get out and enjoy all that Feb Fest has to offer.  From public skating on the outdoor rink at Market Square to delicious treats like maple candy and Beaver Tails, as well as celebrity appearances by Guy Carbonneau and Patrick Chan to Kingston Symphony's special (indoor) performance of Prokofiev's Peter and the Wolff, Feb Fest truly has something for everyone!  Check out the full list of events here, and make a plan to enjoy whatever catches your fancy.
Join us in completing this week's #ygkchallenge by liking it on Facebook and/or re-Tweeting it on Twitter. By liking and sharing, you're not only committing to doing something great, but you're also helping us spread the word and hopefully encouraging others to participate.
Thanks to Eyrak Paen for the photo associated with this week's #ygk challenge.