Opinion: It's time to power a green future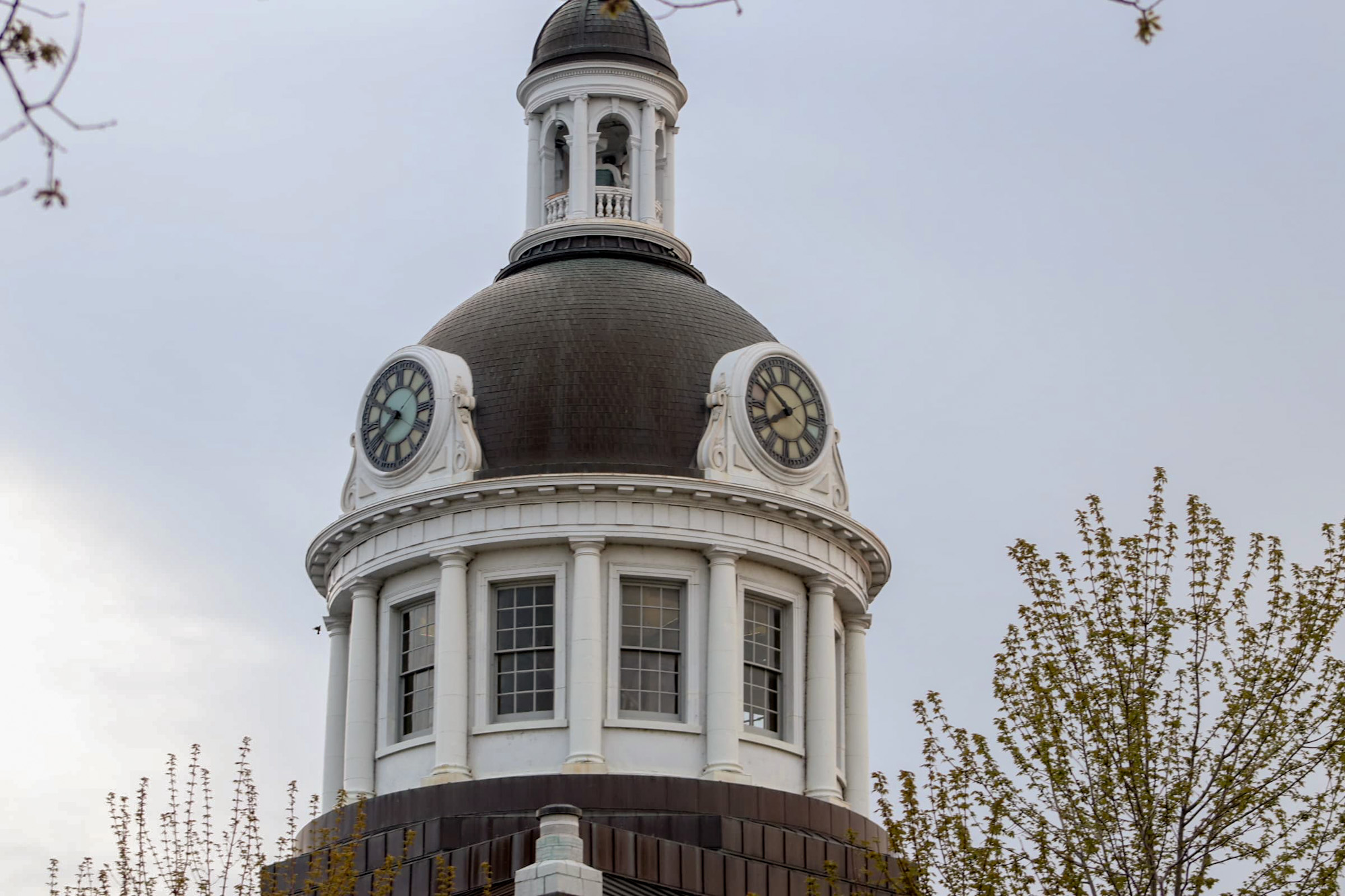 The following is a submitted op/ed. The views and opinions expressed do not necessarily reflect those of The Kingstonist.
I am writing to inform Kingstonians about an important motion going before council Tuesday, January 19, 2021. I am grateful that Councillors Holland and Kiley are bringing this motion forward. It is an opportunity for our councillors, who voted unanimously to be the first Ontario municipality to declare a climate emergency in 2019, to respond to that emergency with a simple, but powerful message for our province – work with cities to invest in our energy future and our climate future, not pollution and high energy prices. I strongly encourage anyone reading to contact their councillor and inform them of your support for this motion.
Let me tell you what this motion is all about. What is the number one way Kingston has reduced our carbon emissions – the biggest contributor to climate change – over the last decade? Reductions from major local emitters like Invista, Queen's, and the military? Nope. Individual actions like switching active and public transportation? Guess again. It was actually something the province of Ontario did – shutting down our coal-fired power plants. This lowered Kingston's community emissions by over 119,000 tonnes! Unfortunately, the provincial government is putting this progress in jeopardy.
Phasing out coal plants was a strong move for clean energy and climate action. However, we still need to keep the lights on, right? To do so, the current provincial government wants to meet this challenge by doubling down on yesterday's energy sector, not today's and tomorrow's – moving us backwards on climate, not forwards.
The government is investing billions in generating power from gas-fired power plants. It also planned to import fracked gas from the USA through a new Enbridge pipeline through Hamilton. People power stopped that wrongheaded project. But the government's investments in aging gas-fired power plants will keep consumer's bills high while also blowing up our climate targets. We can't afford this, and neither can our planet.
Cities are crucial leaders in the fight for our future. And in Ontario, many cities are pursuing crucial climate ambitions. I am grateful that our city is among them. In 2019, our city council unanimously declared a climate emergency. They did so "for the purposes of naming, framing and deepening our commitment to protecting our economy, our ecosystems and our community from climate change."
Our city has the target of becoming carbon neutral by 2040. This is a big, beautiful goal that needs all hands on deck – council, staff, residents, workers, and businesses – to seriously reduce the CO2 emissions we produce through transportation, manufacturing, heating and cooling buildings, and our food system.
But all of these efforts will be wasted if the provincial government balloons the greenhouse gas pollution from Ontario's gas-fired power plants by more than 300 per cent by 2025. Cities are leaders. But they cannot do it alone. As we recover from this pandemic, we cannot 'go back' to an old normal that was destroying our planet and not meeting our needs. We need a just recovery that includes investing in clean energy and better energy equity. Gas-fired power plants just don't fit.
On Tuesday, January 19, 2021 council will vote on a motion (full motion available here on page 9). The motion calls upon the province to remain strong partners with city governments and the federal governments, by phasing out gas-fired power plants as soon as possible. Instead, we can invest in energy efficiency, new renewable energy, and hydropower from Quebec. This isn't about phasing out all gas in the province. It's about recognizing that we cannot meet the energy needs of our children and grandchildren with more fossil fuels that will destroy the climate in which they will live. Similar motions have been passed by Kitchener, Hamilton, St. Catharines and Windsor. Let's keep leading the way on climate action here in Kingston!
Jeremy Milloy
Just Recovery Kingston