Letter: Two thumbs up to Williamsville's transformation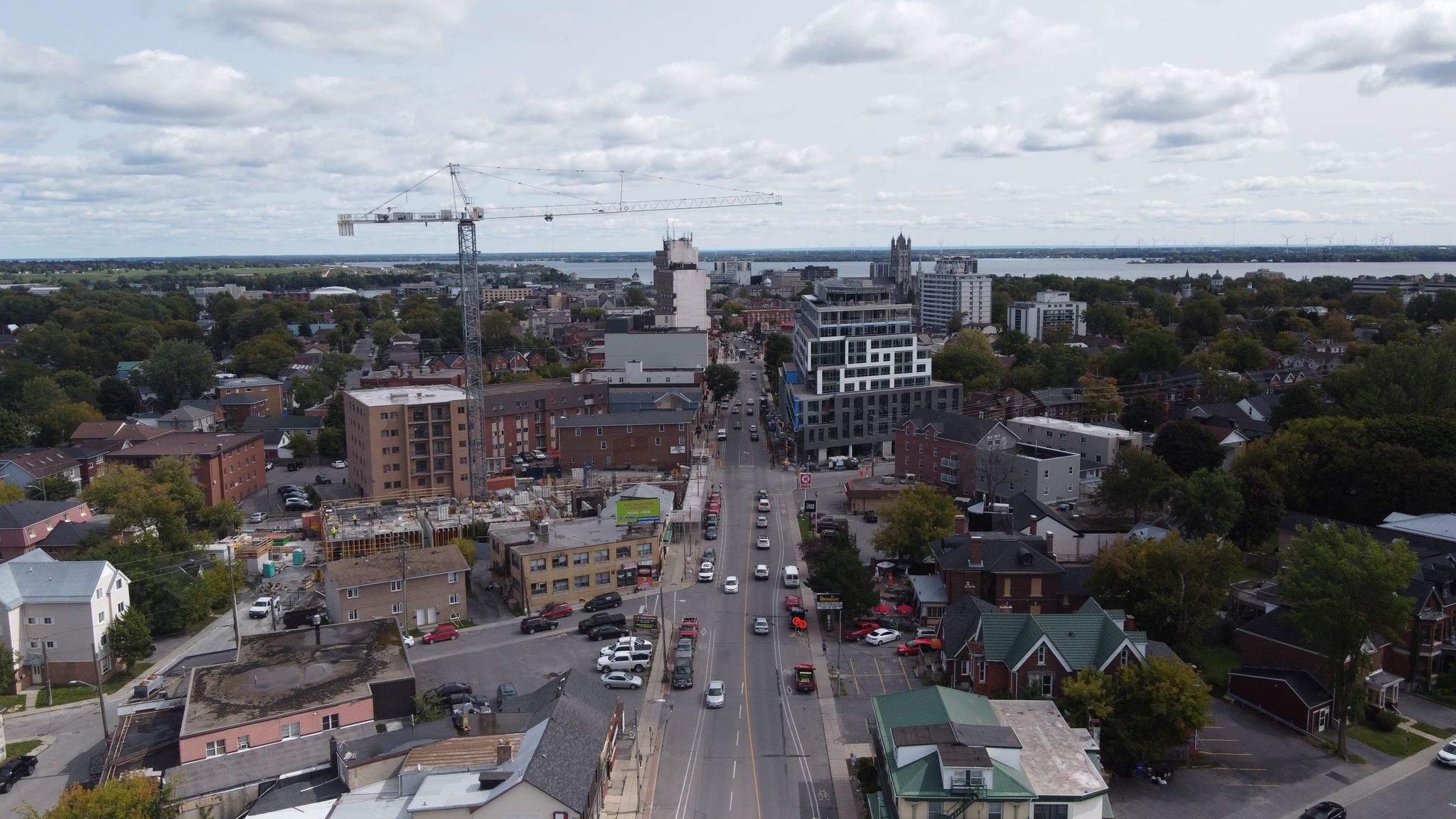 Editorial Note: The following is a submitted letter to the editor and does not necessarily reflect the views and opinions of the Kingstonist.
Williamsville is being transformed in a good way. A long-neglected commercial area of the city, with rundown buildings and dormant, weed-filled empty lots is finally seeing major private investment.
In recent years, three 5- and 6-storey mixed use residential-commercial buildings have been completed. Now five major buildings are rising up, two of which are at the stage where we can get the idea of what the finished products will look like. And it's clear, architecturally a giant investment step forward has been taken. These two 10-storey projects have lots of character. They are not boxes, but have lots of interesting shapes and angles, varying façade finishes and colour, interesting and varied window uses and sizes, terraces & balconies, interesting upper level step-backs, and enticing ground floor commercial spaces. It also shows a clear comparison architecturally, of what can be done at five storeys compared to 10 and, in my opinion, the taller buildings make great statements: Kingston matters, Kingston is coming of age, Kingston is worth the investment.
That's not to say that five- and six-storey buildings don't have their place. They offer new, badly-needed housing options and their investment and the jobs they create are nothing to sneeze at. The five-storey residential building nearing completion on Frontenac Street is a great example of a very effective transition project between commercial Princess Street and past their best-before-date residential side streets. More of these type projects are needed – Nelson Street would be a prime candidate, for example.
The city is about to update to the Williamsville Main Street Plan that will potentially stop in its tracks all the good transformation of this part of the city. Why? Because a few activists and NIMBYs make more noise than the rest of us. They want to limit height and therefore take away the best architectural possibilities. They want to limit side street development and therefore limit new housing possibilities in a market that desperately needs more supply.
Is the talk of more housing by council, just that, talk? Let the mayor and councillors know you don't agree with these changes. Call and email them today.
Ed Smith is a former member of Kingston City Council and currently serves as the President of the Board of Directors for Home Base Housing.