Letter: The time has come for a basic income guarantee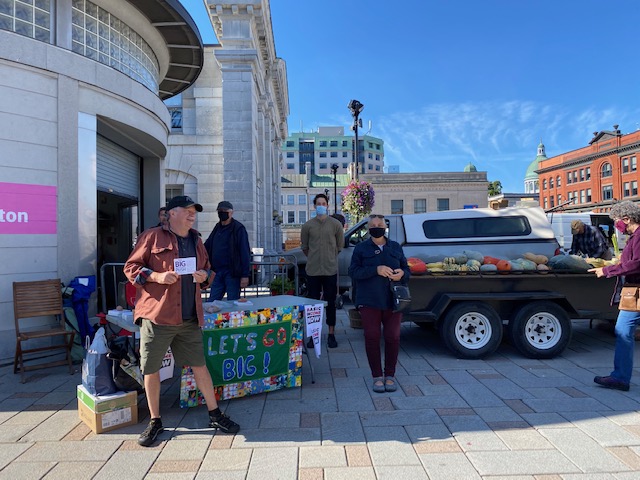 The following is a submitted letter to the editor. The views and opinions expressed do not neccessarily reflect those of The Kingstonist.
As we celebrate International Basic Income Week (Sept 14-20), we can recall that for a long time many thinkers have proposed the idea of a basic income. Now, amidst the global pandemic, people everywhere are supporting the benefits of a Basic Income Guarantee — to ensure that no one goes without life's essentials, to ensure that everyone has a decent living. How do we keep money in the economy? How do we show the world our cherished Canadian values? These questions, etched sharply in our era of need, echo the pain of the Great Depression.
My own path to support a basic income began in 1963 as a newly hired and untrained area social worker for the Leeds and Grenville Children's Aid. In the hard scrabble land north of Brockville, I discovered a level of poverty that I had thought was only present in the Third World. Social assistance was handled by local reeves who distributed it as though it came from their own pockets. Sometimes I bought groceries for families with virtually nothing. But even then I knew that 'bandaids' weren't going to do it. Inequality seemed insoluble, and a revolution unlikely.
In 1971, after cross-country hearings, Senator David Croll released the Senate Committee's scathing report on poverty in Canada. The Report called for the immediate introduction of a guaranteed annual income. Single mother and anti-poverty activist, Doris Power, had challenged the committee: "Don't ask us why we are poor! Ask 'them' why they are rich!"
In 1975, the Federal Government and the Provincial Government of Manitoba set up a pilot project in Dauphin, Manitoba. But three years later a change of governments brought the experiment to an abrupt stop (does this sound familiar?). The findings were boxed up, to be analyzed only decades later by University of Manitoba economist, Dr. Evelyn Forget.  
Most important, the experiment had been a resounding success: Hospital visits were down, young people stayed in school, family violence rates diminished, and people got ahead. They did not stop working for wages to spend the days lying on their couches drinking beer. That is only a dystopian fantasy of those who have never been short of money. 
My own involvement with a basic income began more than five years ago here in Kingston. A local group formed: the Kingston Action Group for a Basic Income. We moved swiftly to address the issue.
With our encouragement, Kingston's City Council became the first in Canada to pass a motion supporting a basic income. We spoke to church groups, labour unions, student associations, and service clubs. And we reached out across the province and country, starting and joining networks of support. We also developed a Charter that promoted a basic income within other social supports, including housing, pharmacare, and child care.
The Basic Income Canada Network (BICN) mobilized economists who developed policies that demonstrated that Canada could afford a basic income without raising taxes.
With the pandemic, we have seen the introduction of the Canadian Emergency Response Benefit. It is an excellent initiative, but with glaring gaps and — most alarmingly for the health and well-being of millions — a projected end. Now is the time to have the CERB transition to a basic income for all. Millions of people will be left destitute if this does not happen. Moreover, people with no income cannot help fuel an economic recovery. There is a reason why retail business has bounced back: People have money to spend on the necessities of life.
Our local group feels the winds of change. We see the need to grow this social movement so that our political leaders experience a great gust in their back. The current government seems poised to move on this issue. At 21, I knew something needed to happen. After a 50 year wait, I truly expect to SEE that something happen: A guaranteed basic income for all.
Roberta Hamilton is a Professor Emerita at Queen's University, and a member of the Kingston Action Group for a Basic Income Guarantee (BIG).