Letter regarding Penny Porter running for Mayor of Loyalist Township
Editorial note: The following is a submitted open letter addressed to Loyalist Township Council. While Kingstonist has verified the facts asserted in the letter, the views and opinions expressed do not necessarily reflect those of The Kingstonist.
Dear Members of Council:
I write today with regard to Resolution 2022.65.30, adopted by Council on May 24, 2022, following a statement made by Councillor Penny Porter under Members Privilege.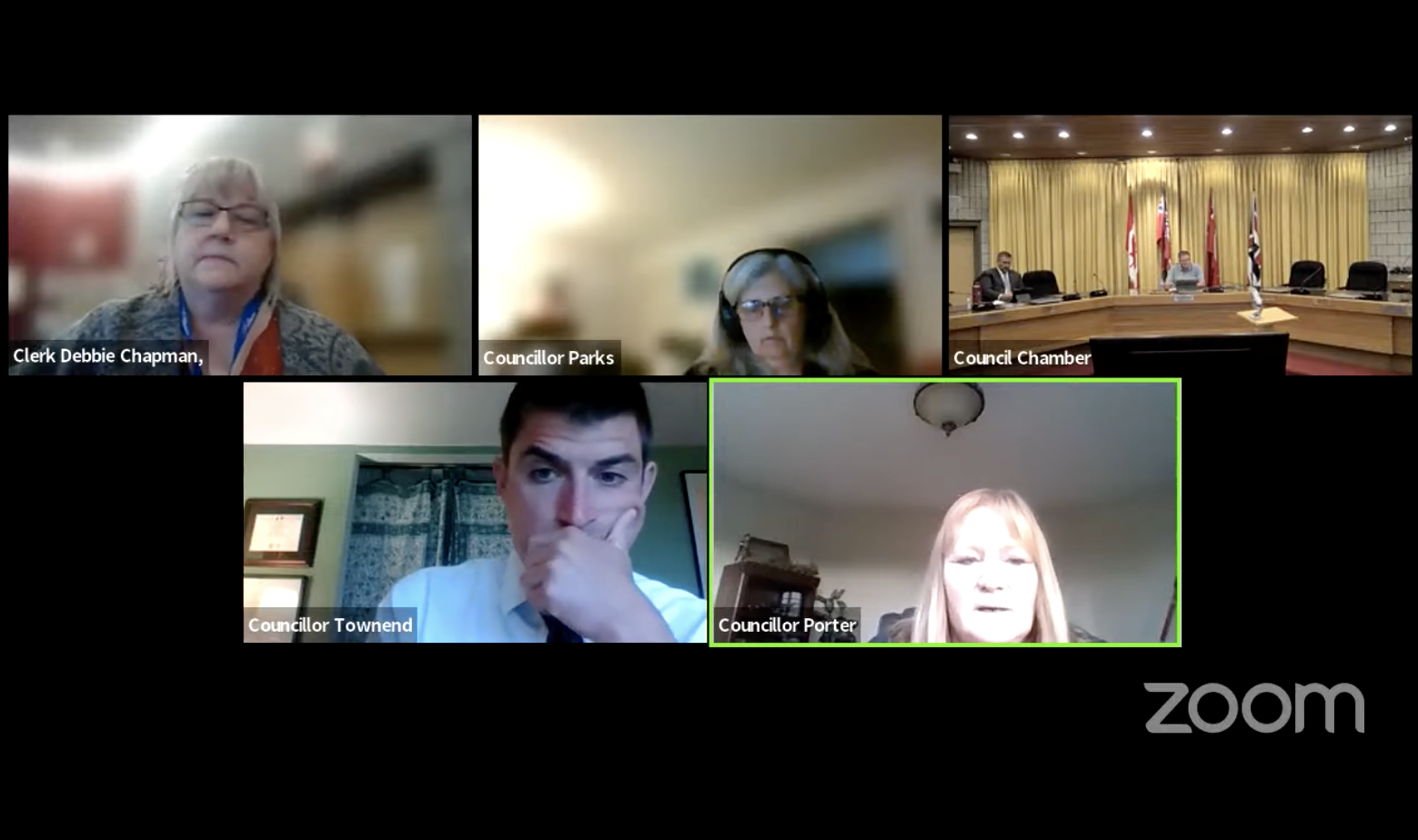 Her statement addressed her non-compliance with the Code of Conduct Report Complaint and the remedial measures and corrective actions recommended by the Integrity Commissioner in his October 15, 2021 report, which was received and adopted unanimously (recorded vote) on October 25, 2021 by all the Members of this Council. Findings were summarized in the report:
"In summary, it is our finding that, on a balance of probabilities and on the preponderance of the evidence, the Councillor contravened Section 11.1 of the Code by failing to comply with the MCIA (Municipal Conflict of Interest Act). She failed to declare a pecuniary interest in and then moved, discussed, and voted on two proposed modifications to the Township's draft Official Plan document which would have the effect of making it more likely that her development proposal would be approved, thereby contravening subsection 5(1) of the MCIA.
Furthermore, we find that the Councillor did not take any specific reasonable measures to ensure that she did not contravene the MCIA or the Code. At the time of her proposed modifications to the draft Official Plan document, the Councillor was not in receipt of any specific, reliable legal advice as to whether the particular policy language she advanced gave rise to a conflict of interest."
Despite her public statements, the Councillor did not have two independent legal opinions in hand when she moved, discussed, and voted on the policy modifications that would benefit her development proposal.
In her May 24, 2022, statement, recorded on YouTube, Councillor Porter admitted to not having complied with the additional training on the Code of Conduct and the Municipal Conflict of Interest Act (MCIA) as recommended by the Integrity Commissioner. She indicated that due to her poor health she would not be running for election, and she asked Council to waive this requirement.
As a result of her declaration, it was moved and adopted:
"That contingent upon Councillor Porter's declaration that she does not intend to seek further election, be it resolved that Councillor Porter be absolved from her requirement to undergo further training on the Code of Conduct." (Resolution 2022.65.30)
In an astonishing shift, contrary to what she had declared to Council about her intention of not running again, and without further explanation, Councillor Porter filed her nomination papers to run for the Office of Mayor on August 19, 2022. Furthermore, on August 22, on her Facebook page, where she announced her candidacy, she minimized her breach of the Code of Conduct and Conflict of Interest and her contempt of Council by describing the Integrity Commissioner's findings as "an indirect conflict of interest."
Understandably Council, in good faith and with empathy, had obliged Councillor Porter on the basis of her poor health and her claim that she would not seek re-election; but within a bit more than two months, she was seeking to be Mayor.
It is no one's right to opine on Councillor Porter's health or timing of her filing for the Office of Mayor — but Council's May 24, 2022 resolution is now in question, and Councillor Porter should be declared in contempt of Council's decision. The ethics of a candidate for Mayor should be beyond reproach; therefore, it is now incumbent on this Council to address Councillor Porter's contempt of Council.
It appears that it could be very problematic for Council to have non-biased views on the matter as Councillor [Carol] Parks, Councillor [Mike] Budarick, Councillor [Ron] Gordon and former Mayor [Ric] Bresee, now MPP for Hastings-Lennox and Addington, signed Councillor Porter's nomination papers in support of her Mayoral candidacy, in essence being in contempt of their own resolution. Their signatures, attesting that she is a suitable candidate for Mayor, are a breach of their own May 24, 2022 decision. The entanglement created by this situation might leave Council without quorum, unable to deal with Councillor Porter's apparent misleading of Council.
The urgent situation and the apparent conflict of interest from several Members of Council on Councillor Porter's apparent contempt are enough to warrant that Council request an impartial opinion from the Integrity Commissioner.
It is Council's responsibility to act in an ethical and transparent way. As the MCIA states:
"A Member shall take proactive steps to mitigate any non-pecuniary conflicts of interest in order to maintain the public confidence in the Township and its elected officials."
As we enter this election period, trust that our elected officials are acting for the public interest is the cornerstone of democracy. It is incumbent upon this Council to be transparent, consistent, and ethical about Councillor Porter's contempt of Council's decision.
I urge Council to refer this important matter to the Integrity Commissioner for advice and guidance.
Respectfully,
Michèle Le Lay
Stella, Amherst Island, Loyalist Township