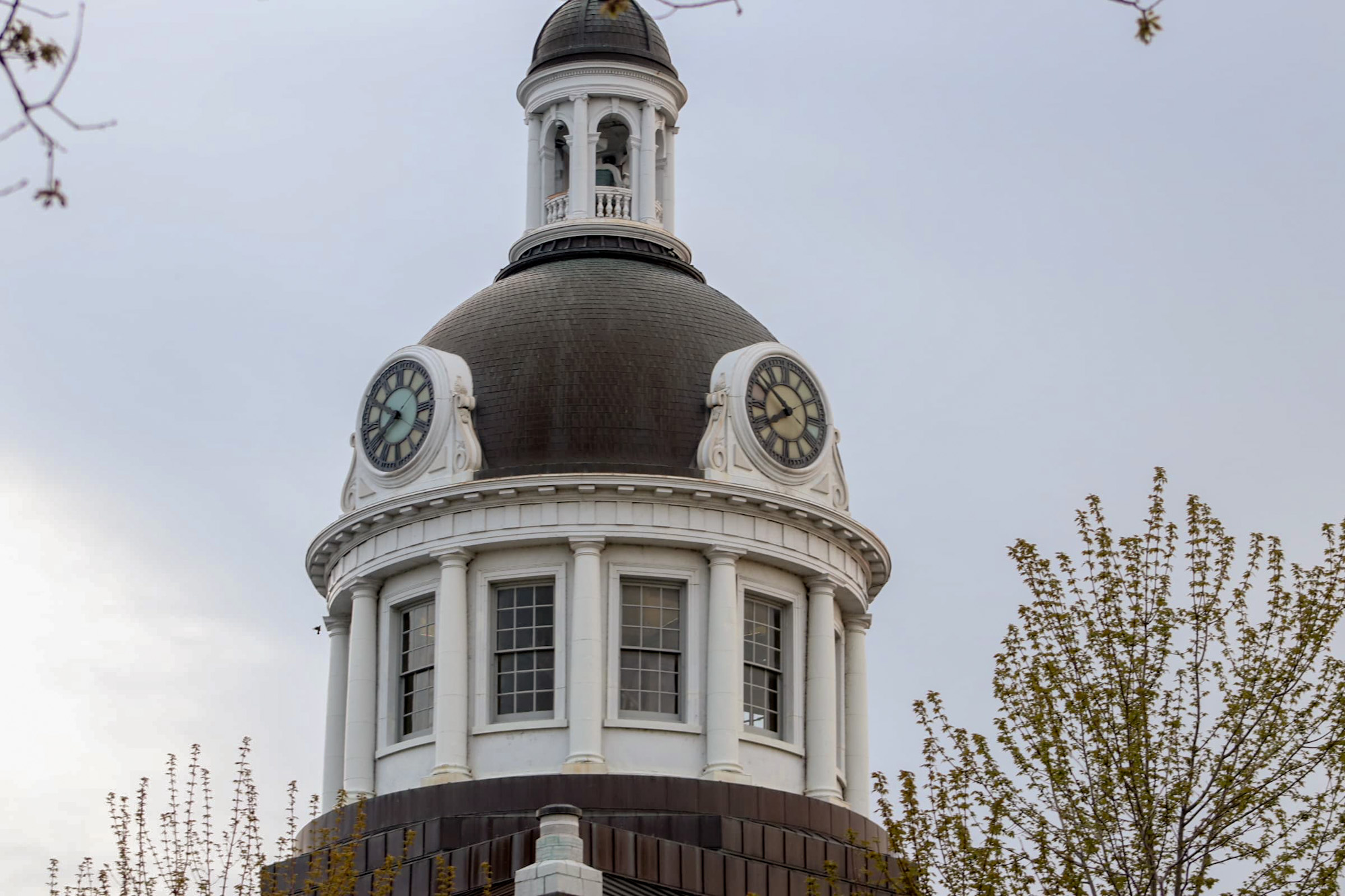 The following is a letter to the editor. The views and opinions expressed in this letter do not necessarily reflect those of Kingstonist.
After leaders in Kingston naively asked Premier Doug Ford for permission to manage Covid-19 restrictions regionally, Mr. Ford appropriately responded that he didn't want 'people going rogue.' As we have read, in multiple forms of messaging, we're in this together. What we do, or don't do, in Kingston, can have impacts across the province, the country and the world. Perhaps Mr. Ford has experienced what many of us in Kingston have observed, the City of Kingston uses the words 'team,' 'together,' 'collaboration,' and 'community,' but, in my opinion, does not understand or practice the full meaning of those words. Instead of asking, the City of Kingston should be embracing their rogue and showing Mr. Ford how municipalities can work as a team, together, with our provincial government and their guidelines, to learn from this experience, pivot governance, and implement new best practices for the betterment of everyone in our community. Have Mr. Ford look to Kingston like a proud father, instead of swatting us away like an annoying mosquito.
Kingston has been fortunate to have an economy insulated with significant public service salaries. I believe, if the newly formed Kingston Economic Recovery Team (KERT), KEDCO and the DBIA do nothing, the Kingston economy will continue to plod along. Businesses will come and go, failures will turn into future success stories; Nortel's collapse brought Ottawa the Instant Pot, for example. The real Kingston Economic Recovery Team is you, community members who are able to open up their wallets and spend locally. You will vote with your dollars, and decide which businesses will thrive. Instead of the status quo, what I would rather see is a Kingston Well Being Recovery Team, one that incorporates business needs, but puts people first.
In 2014, the visiting judge for the Intelligent Community Forum pointed out that Kingston needs to better utilize its geographical advantages. What can we do, that no other community can, because we're in the crossroads, between Montreal, Ottawa, Toronto, and New York. Significant and important fibre trunks are running through and by this city, yet we have homes and businesses without adequate or affordable internet access. Incidentally, in 2014 and 2015, I wrote about technological initiatives needed in Kingston (https://www.kingstonist.com/news/helping-innovation-thrive-in-kingston-30900/, https://www.kingstonist.com/news/data-smart-city-of-kingston-33821/), some of the easy ones have been implemented, but the initiatives requiring bold action are still waiting. Imagine the difference to the lives of students and our vulnerable population during isolation if we already had city-wide Wi-Fi. What else can the city do to enable the new norms of telecommuting, e-commerce and online learning for all community members? With libraries and shelters shut down, how do we make sure those between homes can stay connected?
The community has frequently called for increased focus on active transportation, but the city's historical response has amounted to dipping a toe in the water. In this new world of contactless delivery, and armies of sewers making face masks, it's time to close streets, improve, widen and create bike and walking paths, and prioritize physical and mental well-being. This isn't a new idea, Kingston is well behind other communities in this regard, and needs to catch up. Improving active transportation infrastructure, isn't about helping those who can afford fancy bicycles, it's really about making sure those who can't afford vehicles can access services and businesses humanely.
One of Kingston's great advantages, when the world's food supply chains are disrupted, is the numerous young and ambitious farmers in our region. As their restaurant and wholesale customers disappeared, many farmers admirably pivoted to implement direct to customer online sales with home delivery, as well as collaboration with complementary businesses, like craft beer brewers. The Memorial Centre Farmers' Market's swift shift to online shopping was impressive and should be commended. This pandemic has highlighted the vulnerabilities with our food supply chains, strengthening our local food producing capacity with farmers, and community and home gardens, is of extreme importance going forward. Among other things, local food producers need an improved, affordable and permanent farmer's market location, and a space for collaboration. It's bizarre to me that this isn't so already. Leaders should be enabling ways to normalize choosing local nutritious food through modelling and positive messaging. Imagine how much healthier our children would be, if instead of processed sugar products, the Invista Centre Arena only offered locally grown produce for after sports snack sales.
The growing community at Belle Park shows us all that more work needs to be done to support our vulnerable populations. Some Belle Park community members expressed disappointment to me at having their cooking facilities (a propane BBQ) taken away. One gentleman told me with pride how he had made breakfast for others, he enjoyed the independence of buying groceries and cooking, rather than depending on hand outs in takeout containers. This is not to diminish the valiant efforts of the many non-profit organizations across the city currently feeding people, but, this gentleman was beaming about being able to fry eggs. A city operating in service to others will continuously look for ways to enable their vulnerable towards independence, to give them the ability to be proud.
For a variety of debate-worthy reasons, and a lot of luck, Kingston has so far traversed this pandemic far less scathed than other communities. We have been given an opportunity to take a breath, remind ourselves of core human values and change habits. It's time for Council, the Mayor and city leaders to embrace going rogue, put people first, collaborate with the whole team, and make bold decisions that have a direct impact on our holistic well-being. Let's be a municipality Mr. Ford will look to for leadership, let's create headlines for doing good, and let's make sure all our community members can beam with pride.
– Chrystal Wilson
---
Letters to the editor can be submitted via email to [email protected].