Six Questions for Iain Reid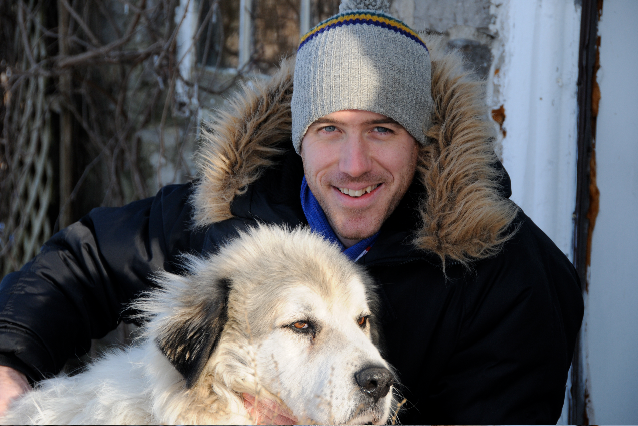 In this age of economic instability and general insecurity, it's not unusual to hear of grown kids moving back in with their parents.  The boomerang generation gets a lot of press these days (not to mention the fact that it has its own official definition on Urban Dictionary, a strange but true sign of cultural relevance), but rarely does this coverage focus on much more than the demographic data, the cranky parents, and the supposedly entitled brats schlepping on home to roost while they wait for the perfect life opportunity to just fall into their laps.  Thank goodness for Kingston author Iain Reid, whose funny, poignant memoir, One Bird's Choice, tells the story of his decision to move back in with Ma and Pa. Reid, a self-described over-educated and under-employed twentysomething, chose to return home for the sake of proximity to a new job, and the result is at times hilarious, absurd, and sweet. He'll be speaking at Kingston WritersFest later this week, and I caught up with him through the magic of the intertubes to ask him a few questions about writing, reading, and life in and out of his parents' nest.
1. One Bird's Choice is a memoir, a popular and multi-faceted genre these days. Did you draw inspiration from any other autobiographies or memoirs?
It certainly is a popular genre these days, but ironically enough, I don't read many memoirs and can't really think of any contemporary ones that I would have drawn on for my book.  Maybe some big non-fiction authors like David Sedaris, Susan Orlean and James Herriot.  But my writing is certainly influenced by the likes of Steinbeck, Roald Dahl and E.B. White who all wrote brilliant non-fiction books I love and continue to revisit.  I'm sure there are lots more too if I had more time to ponder…
2. If you could offer one piece of advice to young adults who find themselves moving back in with their parents, what would it be?
I would tell them to look for the humour in their own situation.  If you're an adult human, living with other adult humans (your parents), even if it's moderately depressing, there have to be some flecks of humour mixed into that melancholy.  Find it, laugh, and that should help.
3. Did you worry at all about offending your family and friends in the book?
No, I didn't, because I wouldn't write about anything overly personal.  And I tell my family/friends what I'm writing about them.  My hope with this book is that it doesn't just come across as a funny account of the year I lived with my parents, but also as a bit of an homage to them and their relationship and how they live.  They've been married for forty years and are pretty content people.
4. You've done a lot of work in print and broadcast journalism. What's it like to make the leap from journalistic writing to a full-fledged book?
I'm not very good at journalistic work or journalistic writing so making the leap to books was a very enjoyable one.  For me having the flexibilty to work on my own, on something long-term and substantial, like a book, is very gratifying.  Some days are better than others, some days I write a lot and produce nothing I like.  It's just always nice to sit at my desk in my slippers with a coffee and have a full day of writing ahead of me.  Most people would probably find this terribly boring, I know.
5. One of your projects for CBC Radio was the Retro Book Club, where you uncovered oldie-but-goodie gems in used bookstores and introduced them to the listening masses. Did you make any literary discoveries during that process?
Yes, I always love making new literary discoveries.  It's obviously an endless pursuit, which makes it that much more pleasant.  Specifically to finally read a book by an author I've heard but haven't read before is great.  I got into Iris Murdoch quite a bit after my CBC book club, also Evelyn Waugh, Nancy Mitford, P.G. Wodehouse and Muriel Spark to name a few.
6. You've lived in Kingston for awhile now.  What's it like being a writer in this town?
I went to university here at Queen's in the early 2000's, so it's been interesting to return five or so years later as a non-student.  I've been back for almost a year and it's been good.  There's a very solid writing scene and artstic community in general in Kingston.  I find it's a good spot to write.  And I like going to the market on Saturday.  I enjoy this town.
Catch Iain Reid at WritersFest on Thursday, September 23. He'll be in conversation with Dave Bidini, Larry Scanlan, and Wayne Grady at 3:30 at the Holiday Inn. Visit www.kingstongrand.ca for tickets.