Fire Insurance Plan for the City of Kingston, 1908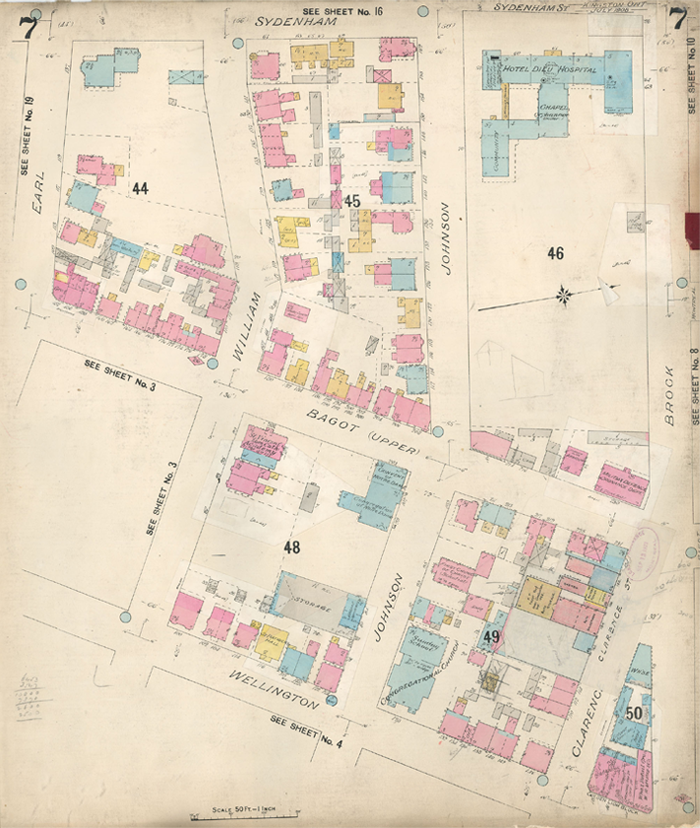 This week's image is a shout out to our colleagues at KFPL and Queen's Libraries and the great work that they do. This image (digitized by Library and Archives Canada) is taken from an exhibition KFPL put up a while ago around the 1908 (revised) Fire Insurance Plan for the City of Kingston. These specialized drawings came from the need of insurance underwriters to understand the physical characteristics of any structure in a given town which may need to be insured. Block by block, you can look at the old plan of Kingston.
Take a moment to find your house, or a building that you're interested in. The key explains all of the colours and symbols. It is a fun way to while away a cold afternoon stuck inside. If your interest is piqued, there are other old maps of Kingston that can be found on the Queen's Library site.