Aerial Photos of Kingston, 1919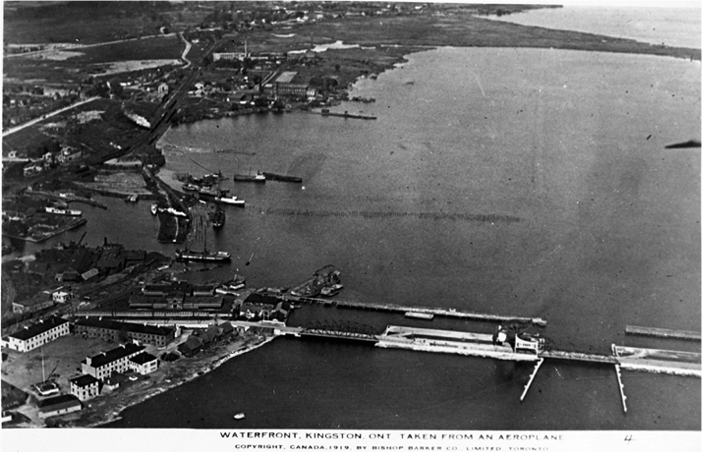 With all the construction, and proposed construction, that is ongoing in our fair city we thought it was a good time to take a look at some of the early aerial photographs we have at the Archives. Taking to the air offers a fresh perspective on our ground level reality.

Early aerial photography involved kites, balloons and even camera-carrying pigeons. These particular images were taken from an aeroplane in 1919 by the Bishop Barker Company. The company was formed by Billy Bishop and William Barker, after the First World War during which Bishop had acquired expertise with aerial photography. There are about 15 photographs in the set, a few of which we include here.