A brief guide to the urban legends of Kingston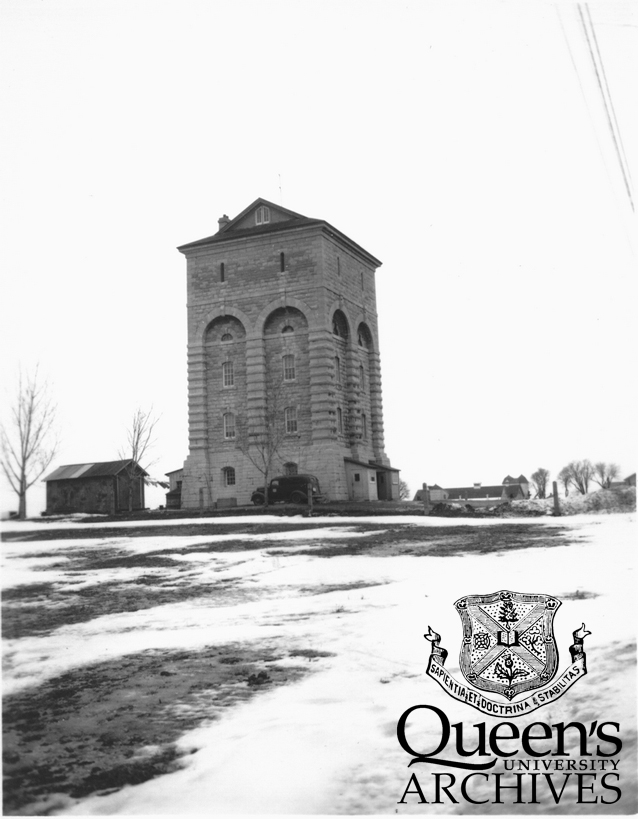 It took many years for someone to convince me that the limestone tower on Queen's west campus was never, in fact, a hanging tower. Maybe I just didn't want to believe it, because obviously a hanging tower was way more interesting than a water tower for Kingston Penitentiary. Besides, isn't that a little far away from where KP is now?

There is no shortage of urban legends in Kingston. Nor is there a lack of ghost stories, but as the Haunted Walk of Kingston covers the paranormal so perfectly, we'll leave it to them to tell those stories.

The iconic Time sculpture in Breakwater Park was commissioned in 1973, and was created by Kosso Eloul. Growing up in the 80s, I was told that the entire purpose of the art installation was that the two pieces would touch by the year 2000. They are 19 years too late, and I suspect now that if they ever touch, it will be a very bad thing indeed.

There are rumours of tunnels in a variety of places. Perhaps there is one between St Lawrence College and the former Kingston Psychiatric Hospital. Or is it Kingston Penitentiary and KPH? No, KP and the Prison For Women makes much more sense. Are they some kind of secret escape tunnels, or were they intended more for infrastructure? It seems certain that some form of tunnels exist in Portsmouth Village, and that there may be more downtown under the Prince George Hotel building, or even St. George's Cathedral. My favourite tunnel rumour is that the Martello Towers are all interconnected, but there are lots of other tales of tunnels in the downtown area.

Mutterings of IKEA coming to Kingston have been going around for years, even beyond clever April Fools Day gags. That doesn't really fall into the urban legend category, but all the talk of tunnels reminded of another persistent false hope that a tunnel to Wolfe Island would come to fruition some day. Back in the 90s, I saw a poster for a Guns n Roses concert in Market Square that was to be a benefit for the Wolfe Island Tunnel Fund. I always suspected Bill Stevenson of being behind that prank. 

I have to give credit to the Discovery Channel, who about five years ago tried to start a story that sharks were making their way to Kingston down the St Lawrence River. The 'amateur' video created a massive stir in the area, but it all turned out to be an elaborate prank to promote Shark Week programming on Discovery.

Last, and most certainly not least, is the rumour that is still brought up to this day, though the restaurant has been closed for about 20 years, is that ordering a peanut butter and jelly sandwich at Lino's was a secret code (that everyone knew) for spending time in an upstairs room with a sex worker. The other Lino's rumour was that actually trying that trick would get you kicked out of there in a heartbeat.