20 years gone: The legacy of Joe Chithalen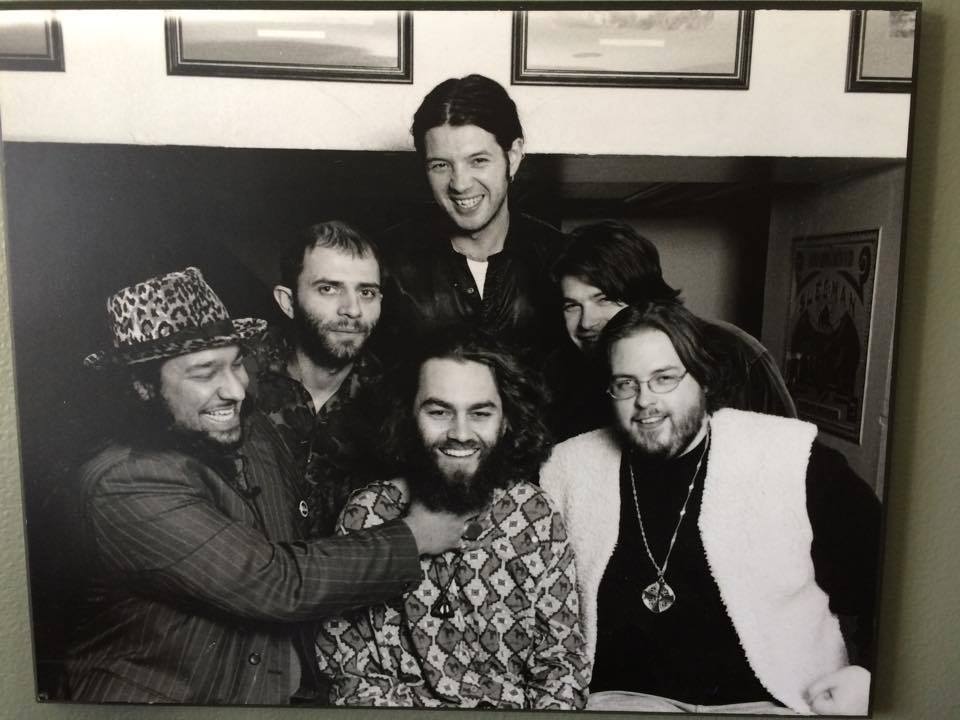 I turned 19 in 1997. I spent my 19th birthday with Blue Monday at The Wellington ("Oh, today you're 19??") and a couple of days later, recovered from turning 19, I went to see Bloom at The Toucan. What I saw that day changed me. I'd been watching and playing live music for several years at that point (only one or two of those years in bars), but I knew I'd hit upon some incredible players that I hadn't yet discovered. Many of the members of Bloom are still good friends of mine today, and yet one is no longer with us: Bloom's bass player and frontman, Joe Chithalen.
Joe was the real deal. He played in a LOT of bands: funk, jazz, blues, grunge. He was a founding member of Weeping Tile and The Mahones. He was incredibly friendly, ridiculously talented, and took his career as a musician very seriously. He always made sure he and his bandmates were compensated fairly. He was not only a pillar of the Kingston music scene in the 90s, he was also a champion of it.
Joe was on tour with The Mahones in Amsterdam when some street food he'd purchased triggered his peanut allergy. He died that night, May 1, 1999, at age 31.  
His death caused a massive outpouring of grief in Kingston. He'd played with so many musicians, in front of so many people, and touched so many lives. He's still spoken about today with great reverence and fondness from those who knew him. He would have left an amazing legacy behind even if nothing else had happened.
But it did. It took mere weeks for the seeds to be planted to start what is now known as Joe's M.I.L.L., The Joe Chithalen Memorial Musical Instrument Lending Library. It's exactly what the name says it is. Instead of a library full of books, it's a library full of musical instruments. One does not rent an instrument from Joe's M.I.L.L., one borrows an instrument.
Due to the hard work and determination of Joe's buddy Wally High, Joe's M.I.L.L. opened in 2001 in the basement of the former Robert Meek Public School. The M.I.L.L. became a registered charity in 2006, and moved to its current location in the Tett Centre in 2015. Joe's M.I.L.L. has never received government funding and is reliant entirely on donations and the occasional grant.
Roger Eccleston was the Joe's M.I.L.L. librarian for many years and remains on still as the instrument technician. Back in 2008, he was having a beer with his good friend Tom Stewart, talking about the need for funding at the library. They conceived the Homegrown Live Music Festival, and went busking a couple of days later to raise the seed money for a website and some printing costs. Tom Stewart helmed the festival, and its affiliated non-profit Homegrown Live Productions, for 10 years.
Fast forward to 2019, and Homegrown Live is about to launch its 11th annual festival celebrating local music and raising money for the instrument library. We've raised over $100,000 since we started, and this year will be our biggest ever, hosting 135 performances on 15 stages in the downtown Kingston area. An all-access pass is $10 and allows entrance to the entire festival, all day long.
It's been my pleasure to have been a part of the Homegrown Live organizing committee since the beginning, and it's my honour now to be the festival coordinator. I do it for my friend Joe. I do it for his library. I do it for this phenomenal music scene we have here in Kingston.

For more information on Joe's M.I.L.L., click here.
For more information on Homegrown Live, which takes place Saturday, May 4, 2019, click here.