Get to know your 2018 to 2022 council: Mayor Bryan Paterson
Editor's note: With the new Kingston City Council beginning its term of office on Tuesday, Dec. 4, 2018, we thought it would be a great time to catch up with the new and newly-re-elected members of council so that we could share a bit more about the 13 people who'll be sitting around the horseshoe for the next four years. Using the classic Kingstonist model 'Six questions with…,' we present Kingston City Council 2018-2022 councillor profiles.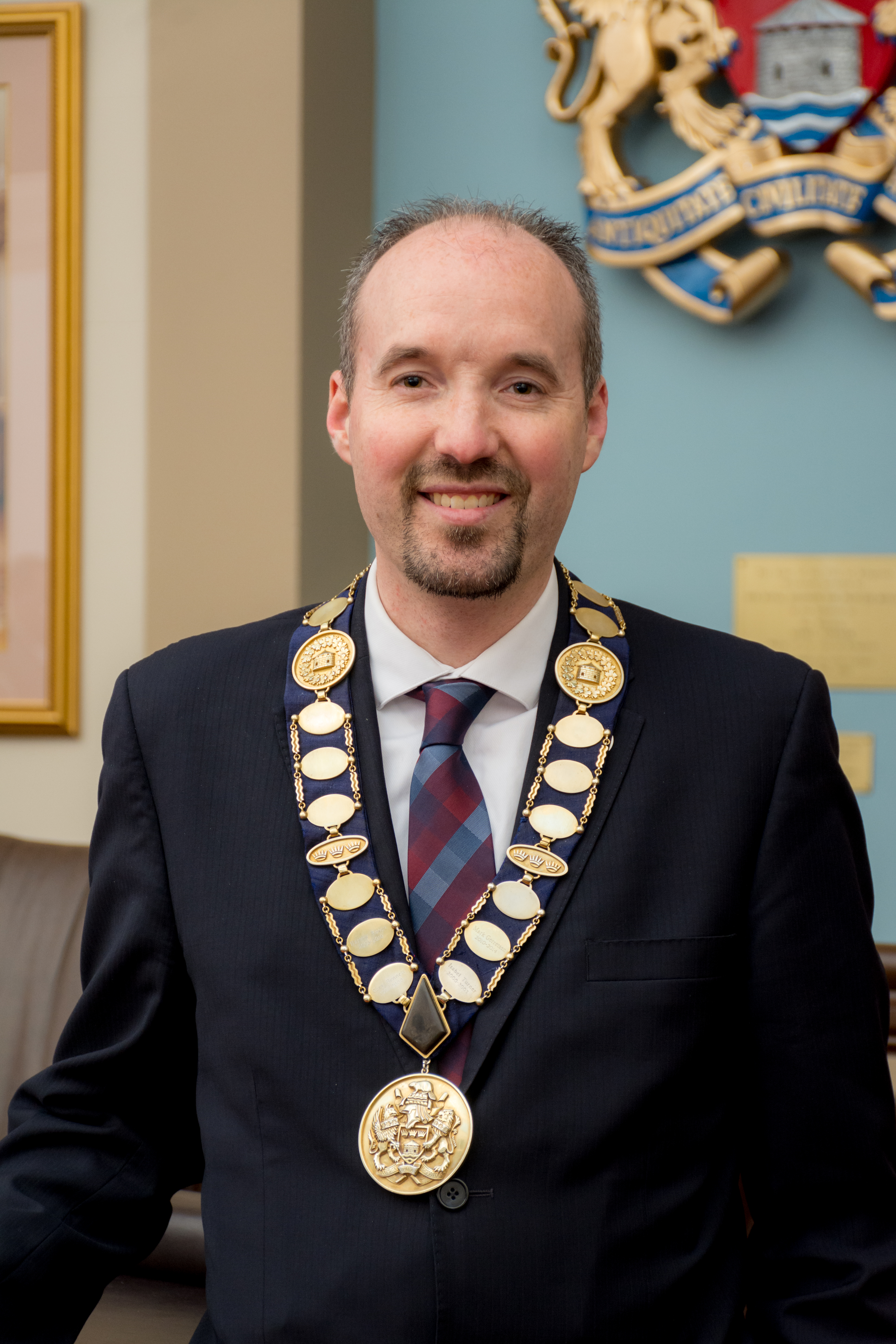 He's been your mayor for the past four years, on council for the past eight, and now, he's ready for the next four.
Growing up in Newmarket, just north of Toronto, Mayor Bryan Paterson came to Kingston in the fall of 2000 to attend Queen's University, where he was enrolled in a one-year Masters of Economics program, having already completed his degree in economics at Western. Because of his affinity for the city, Paterson remained in Kingston to do his PhD in Economics at Queen's. By the time he'd completed his PhD, Paterson had been in Kingston six years, met his wife, and really wanted to stay in the city, so he applied for a job at the Royal Military College of Canada (RMC). He was hired on by the faculty at RMC, where he remains teaching to this day.
Paterson and his wife, Shyla, have been married for 15 years, and live with their two boys, Judah, 6, and Mica, seven. When asked about pets in the household, Paterson said with a laugh 'We have no pets… yet.'
What made you want to get involved in municipal politics?
I initially ran for council because, as an economist working over at Royal Military College, I thought that there would be some value in having someone with an economics background around the city council table. That was really where that idea first began.
 What other work, if any, do you do? (Or what did you do before becoming a councillor?)
I'm an assistant professor of economics at Royal Military College, and I have been there since 2006. I continue to teach there part-time – I've taught part time since I became mayor four years ago, and will continue to teach there part-time for the next four years.
What is the number one issue you want to address during this term of council?
I think that housing is the number one issue that we're going to be facing. It's a complex issue, it's an important issue, we have the lowest rental vacancy rate in the province, and so we need to work actively to get more housing built – all different types of housing – so that people can find affordable places to live here.
Will you vote in favour of moving forward with a ranked ballot in 2022?
So, based on the results of the referendum, I do intend to bring forward a motion early in the new term to begin that process. My feeling is that the electorate have spoken clearly, and so it's time to move forward and work to get a ranked ballot in place for 2022.
In your mind, what is special about the city of Kingston?
I'm convinced that we have one of the best cities in North America, if not the world. It's an amazing mix of history and creativity and innovation, a unique mix of new and old with beautiful waterfronts. We have this amazing mix of natural and human assets that really have positioned us to do great things in the years ahead.
What is your favourite thing to do in your spare time?
A couple of things I love to do: I love to go for walks along the water, and so I have a number of different spots on Kingston waterfront that I love to be able to go for a walk. And I also love to read, I just don't have much time to read for fun these days. I read a lot for work, but whenever I do have a chance to sit by the water and read a book, there's nothing better than that.