Get to know your 2018 to 2022 council: Councillor Robert Kiley
Editor's note: With the new Kingston City Council beginning its term of office on Tuesday, Dec. 4, 2018, we thought it would be a great time to catch up with the new and newly-re-elected members of council so that we could share a bit more about the 13 people who'll be sitting around the horseshoe for the next four years. Using the classic Kingstonist model 'Six questions with…' we present Kingston City Council 2018-2022 councillor profiles.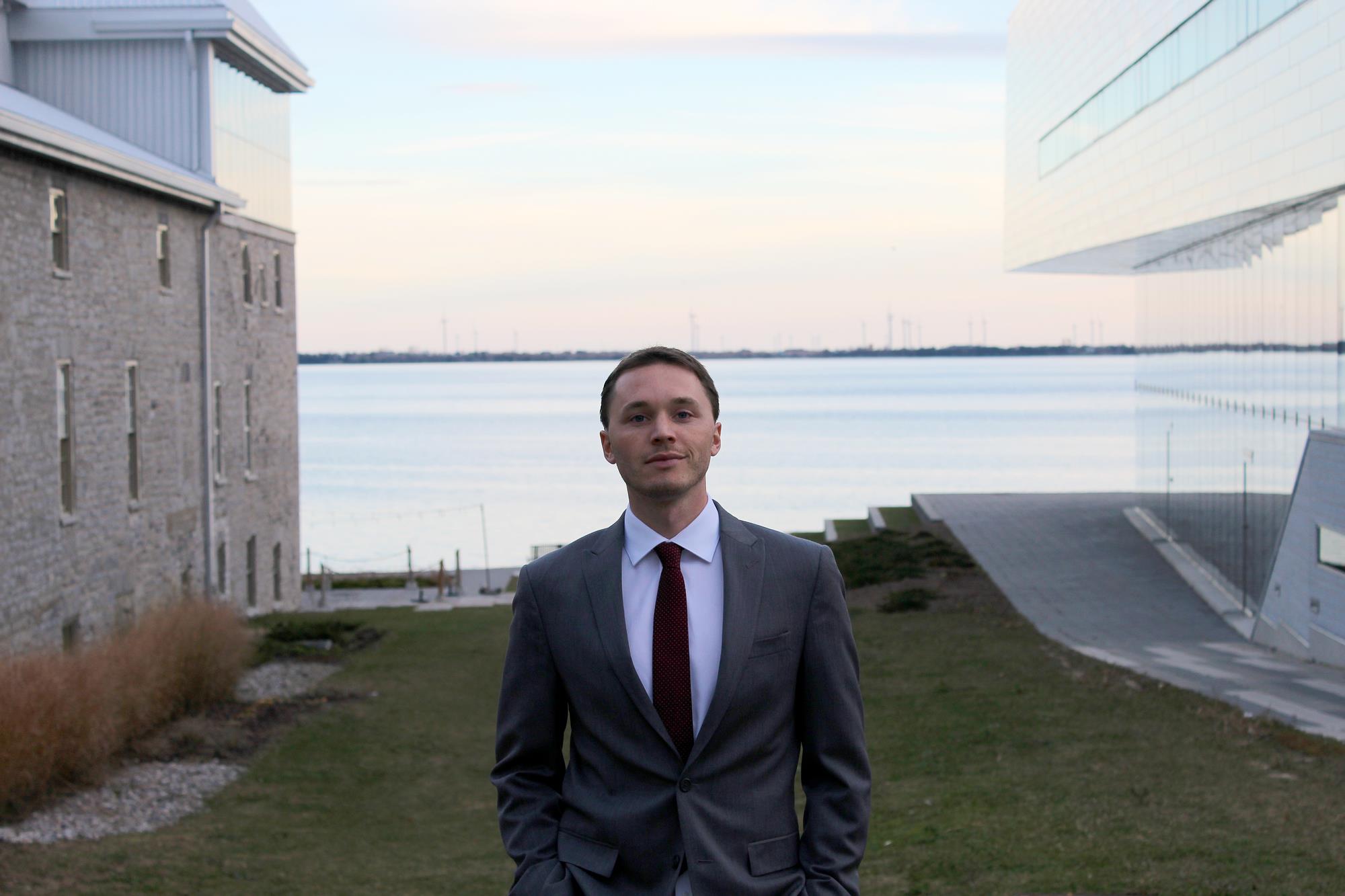 Born and raised right here in Kingston, Robert Kiley actually grew up in Trillium District, the district he will represent in Council Chambers.
This will be Kiley's first term on city council, but he is no stranger to the world of politics. Kiley has spent much of the last decade working in the political sphere, including seven years in provincial politics were he served as the deputy leader of one of four parties elected at Queen's Park.
Kiley's post-secondary studies include history ("and a bit of everything") at Trent University before completing his teaching degree and a master's in public administration at Queen's University. Although he accepted his PhD entry at the University of Waterloo, Kiley elected to remain in Kingston instead. Perhaps that was because of the massive network of family and friends he's amassed here in Kingston; although Kiley is a bachelor, he comes from a huge family (his dad has eight brothers and sisters, his mom has four, and all of those people have children, some of whom have their own children). Add to that his sister and the 100 people in his "church family," and it's not hard to see why Kiley feels at home in his hometown.
What made you want to get involved in municipal politics?
I was concerned with the direction of the majority federal and majority provincial governments. I thought that there would be more and more handed down to cities and towns and that, unless we had a strong, progressive council, too many things would fall through the cracks. We need affordable housing, good jobs, and a healthy environment. So I put my name in to help protect the people and places we love.
What other work, if any, do you do? (Or what did you do before becoming a councillor?)
I have worked in every sector. I worked as a high school teacher with students in the public sector, as the executive director of the Council on Aging with seniors in the non-profit sector, and as the head of PR and communications for a creative agency in the private sector. I have also served on a wide range of community boards and groups.
What is the number one issue you want to address during this term of council?
Affordable housing. This includes lower property taxes and rental rates. We can do this through inclusionary zoning where all new development has to have a certain percentage of affordable units. We can also do it through changing our by-laws to allow for tiny homes and more secondary suites. This is an example of good development, which I strongly support. This is important because we face a housing crisis in our city. Seniors living on a fixed income who have been in their homes for a generation – or two! – are being pushed out of their houses because they can't afford the high property taxes. Young families can't break into the housing market because of high prices (the average single family home in Kingston in 2017 was $417,000, according to the newest numbers). And people who are renting are paying double the price of a mortgage payment because they can't save enough to make a down payment. It's a horrible cycle. Finally, we need to reinvest in shelters and emergency services for people precariously housed or living on the streets. Affording a warm roof over your head in the winter, and cool place in the summer, is one of the most basic things needed to survive in Canada. That many people are breaking the bank to get it, and that some people don't have it at all, is wrong. Finally, we can look for creative ways to raise revenue without raising taxes, what I call 'non-tax revenue sources.' In the last term, City staff have already identified $18M non-tax revenue sources. I'd like to triple that by the end of my first term. We can be a smart, sustainable city without pounding people with regressive taxes.
Will you vote in favour of moving forward with a ranked ballot in 2022?
Yes. I have been a strong supporter of moving away from first-past-the-post, with meaningful electoral reform, for a decade. This is a small but significant step in that direction.
In your mind, what is special about the district you represent?
Trillium District is a little city in itself. We have diverse demographics – from seniors to young families – and distinct residential neighbourhoods with apartments, condos, townhouses, semis, and single detached homes. We have churches, parks, and schools. There's a lot of commercial activity with the Rio Can [Centre] and Cataraqui Centre, and plenty of small businesses. Plus, we have an industrial hub, including two local breweries.
What is your favourite thing to do in your spare time?
Watching a good movie with friends is near the top of the list. It only happens about 3 times a year. I just saw 'First Man,' a biopic about the life of Neil Armstrong. I recommend it!