Council adds two tenant representatives to Mayor's Task Force on Housing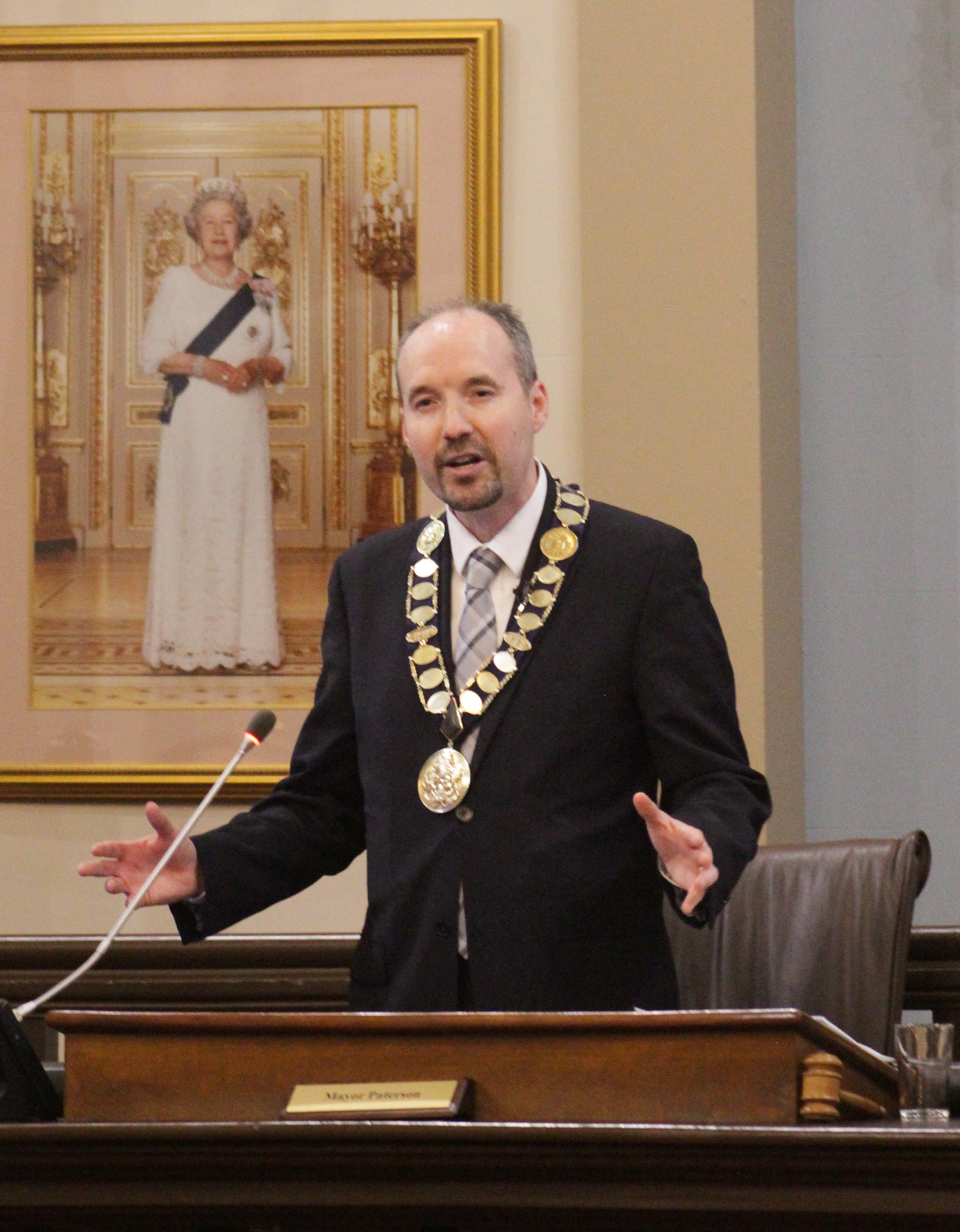 Certainly one of the more involved items before Council this week, the formation of the Mayor's Task Force on Housing dominated the meeting on Tuesday, Feb. 19, 2019.
Brought forward as a new motion moved by Mayor Bryan Paterson and seconded by Councillor Jeff McLaren, the concept sought to create a group of 10 individuals of varied backgrounds to immediately begin developing ideas and solutions for the housing shortage in Kingston.
"Whereas a Mayor's Task Force on Housing will provide a forum for community stakeholders to work towards a common goal of increasing and ensuring sustainability of the supply of a diverse range of housing options in Kingston; and
Whereas this Task Force will bring key stakeholders together to examine best practices and to explore all possible tools and incentives the City can offer, to enable developers, non-profits and community agencies to build more housing in general and more affordable housing in particular…," the motion read.
The motion asked that Council support the creation of the Mayor's Task Force on Housing, as well as approve $90,000 for use by the Task Force (Paterson later explained that a lot of that funding would go toward hiring experts in housing and economics with backgrounds in best practices dealing with housing crises). The proposed makeup of the Task Force was the following 10 members:
Ted Hsu (Co-Chair)
Councillor Mary Rita Holland (Co-Chair)
Gennaro DiSanto
Councillor Bridget Doherty
Donna Janiac
Kieran Moore
Francine Moore
Beth Pater
Robert Rittwage
Martin Skolnick
Council heard from a last-minute added delegation, citizen Ivan Stoiljkovic, at the beginning of their meeting. A former social rights activist, Stoiljkovic pointed out that the proposed makeup for the Mayor's Task Force on Housing lacked certain perspectives – with "career politicians, developers, and landlords" making up the membership, would the Task Force not be missing the voices of those the Task Force's mandate aimed to benefit, Stoiljkovic argued. The delegation pointed out the need for membership of the task force to include more diversity, something immediately echoed by Councillor Peter Stroud when the motion came before Council.
Having already prepared an amendment to the motion, Stroud voiced his belief that the Task Force needed a member to represent the thousands of tenants in Kingston.
"So I am a tenant and there are many tenants in Sydenham… the people that are affected by the housing crisis in rental housing stock, which is in what is being described as the 0.7 percent vacancy rate, that [refers] to the large apartment buildings. That's what that vacancy rate is describing, the large, multi-unit residential," Stroud said.
"Those are tenants, ok? So… I think we need to have a tenant at the table."
Stroud also pointed out that "the tenant representative needs to be knowledgeable enough to be able to give meaningful contribution to the task force, not just they simply be a tenant, because there are 1000s of tenants in Kingston," and his amendment stipulated that the added tenant representative member also be a current member of either a tenant advocacy group, a poverty advocacy group, or a social justice group.
All councillors around the horseshoe voices support of the idea of an additional member, a tenant representative, on the Task Force, but Councillor Ryan Boehme proposed an amendment to the amendment, which would stipulate the Task Force include two tenant representatives as opposed to one.
"I guess the caveat here is that if we just put one on, we're going to get that particular experience," said Boehme, referring to an amendment he and Councillor Bridget Doherty had created to add two tenant representatives to the Task Force.
"The idea here though is if we're going to put one on, let's have two with the broadest spectrum of experiences possible to advise the task force. And my hope here is that, yes, it will increase the number [of members], but let's hope that increase actually puts that expertise right within that group, which should hopefully allow this to come together a lot quicker, in my mind."
Again, all members of Council supported that idea, although some expressed fear the membership of the group might be getting too large. Councillor Lisa Osanic said that she supported the idea of two tenant representatives of the Task Force because it would take away any intimidation factor of being the only tenant representative, and said that there would be "strength in numbers."
Council then went through the process of voting on the amendment to the amendment (which would make it two instead of one tenant representative on the Task Force), then voting on the amendment (which would mean there would be two tenant representatives on the task force, one with the aforementioned current involvement with a tenant/poverty/social justice group), and then eventually vote to support the creation of the task force (with the two new members added, to be named later).
"My apologies, Deputy Mayor, you're getting quite the introduction in how to chair a meeting right now," Paterson said at one point to Deputy Mayor Simon Chapelle, who had taken the chair while Paterson brought forward the initial motion.
But before Council finally voted on the motion, Councillor Robert Kiley had some questions, primarily regarding how public input would work in cooperation with the Task Force. From Kiley's questions, we learned that the City of Kingston Communications team would lead the public engagement aspect of the Task Force's work, and that all communications from the public via letter or email to voice their opinions would be made available to Council.
Council then heard from Holland, who spoke as Co-Chair of the Task Force, and candidly expressed why she is both a good fit for the role, and passionate about the issue.
"I came to Kingston as a student, and I thought I was just unlucky when I was out looking for apartments, I'm sure many students have that same experience," Holland said, noting that she experienced that 20 years ago, and she is certain students now are experiencing the same thing, if not worse.
"So I've had the experience of living in Kingston as a student, on student loans, looking for decent, affordable housing. I've had the experience of couch surfing in this city at times when that wasn't available. And I've had the experience of being a single parent in this city, and I now own property in this city," Holland expressed.
"I mention all this because I hope it at least provides some assurance to people that, while I don't believe that any of us should be speaking for anyone living in poverty, that I do have that lived experience. Fairly recent lived experience, actually. So this is something I take very seriously, and I'm looking forward to having conversations with the task force and hearing from all of you."
With that, Council voted unanimously in favour of the motion, as amended. Paterson said he would meet with Co-Chairs Holland and Hsu in the coming days to determine how to appoint tenant representatives. The Mayor's Task Force on Housing will officially meet for the first time in the coming week, Paterson said.
See details on the Mayor's Task Force on Housing here.
We want to hear from you! Have your say in the polls below, and tell us your thoughts in the comments. Co-publisher Tori Stafford will be live on Council in Action on YourTV on Tuesday, Feb. 28, 2019, and your comments may be used as discussion points on the show.
Loading ...
Loading ...