Best instrument store in Kingston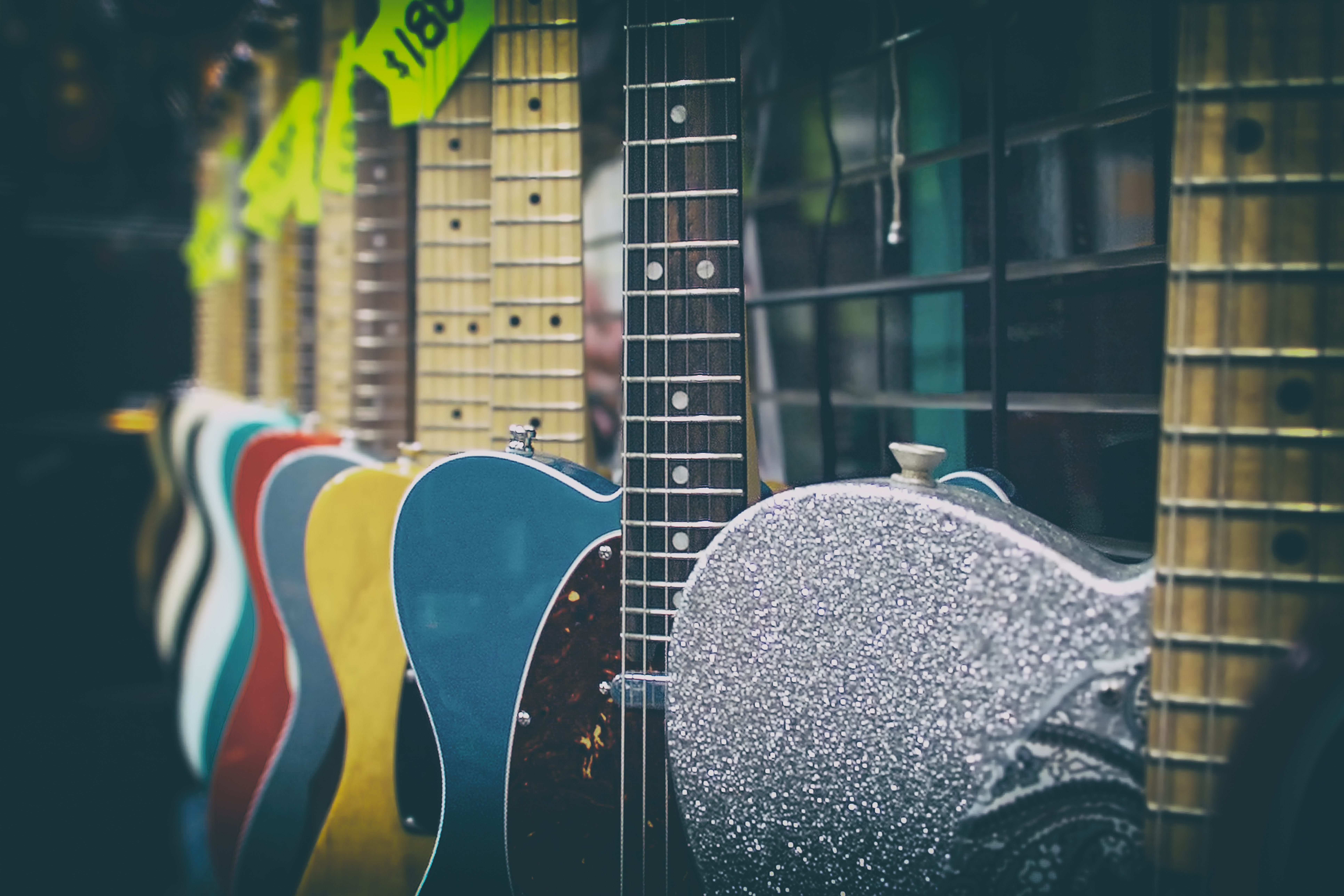 Kingston's instrument store landscape has changed a lot recently – in fact, almost every store has undergone some kind of transformation. Centre Stage Music is now the veteran on the scene, being mostly unchanged for over 25 years (they moved two doors over in the early 90s and had an ownership change in 2015). Kingston, amazingly, didn't have any chain stores until very recently, when Arden's opened a branch on Bath Road and Long & McQuade took over Gary Mullen's Renaissance Music upon his retirement.
The most interesting shift is that as of about three weeks ago, there is no longer anywhere downtown to buy musical instruments: the Kingston Guitar Shop closed to focus on repairs and online sales from the owner's home, and not long after Limestone Music moved from Division Street to Midland Avenue. Kingston Sound Works closed their Ontario Street location a few years back and moved to Rideau Street, focusing only on live production and pro audio gear.
So, what is it that you love about your favourite store? Is it the great staff, the selection, competitive pricing, or a convenient location? Read through our breakdown below, vote, and let us know what you think in the comments!
Arden's Music – Arden's Music chose Kingston for their third location just a couple of years ago. They incorporated the Kingston School of Music into their business, so they offer plenty of lessons from well-established teachers, and they have a wide selection of your standard rock instruments: guitar, bass, drums, pro audio, keyboards, and more.
Centre Stage Music – Since the 1980s, Centre Stage has been a mainstay in midtown Kingston. Scott Burns took over from Ralph Wood about three years ago. They are also now the only Kingston retailer to offer in-store repairs (the other stores send instruments off-site), which can be great for small, quick fixes. And interacting directly with technician (John Gamache) is always worthwhile.
The Hock Shop – The Hock Shop is a chain of pawn brokers, so you won't find much in the way of new gear here, nor can you count on a selection from your favourite brand, but they do carry a pretty decent variety of guitars, basses, keyboards, and associated gear. It's a fun place to stop in for a great deal if you're ok with used instruments and equipment, but it's not ideal to use as your 'local.'
Limestone Music – The last of the full-service musical instruments stores to leave downtown and head for the lower overhead of the west end. Of all the instrument stores, Limestone has the largest non-instrument selection, offering production (they've been doing it a LONG time), pro audio, home audio, and installations, plus the usual electric, acoustic and bass guitars, drums, and folk instruments.
Long & McQuade – With over 70 stores nationwide, it's amazing that we didn't get a Long & McQuade sooner (they opened in Toronto in the 50s). In fact, it was only two years Gary Mullen – who had owned Renaissance Music since the early 80s – announced he was retiring and had sold his business and building to Long & McQuade, and that all the staff would stay on, as well. They'll be moving around the corner this fall to the former Mino's Village building, which will give them a lot more space. On top of a huge selection of gear (they do have over 70 stores to transfer product from), they have a decent pro audio selection, brass and woodwind instruments, books, and a wide selection of lessons, including a 10-month Rock Skool program.
Loading ...